Attention Brian Wilson-Smile Fans!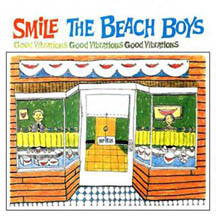 Everybody has been asking, "what happens after Brian's British Smile Tour?" Well, we at SMiLE CRUISES LTD just might have the answer that will make those Brian Wilson fans "smile" even more! We are now introducting the "SMiLE CRUISE". Why let those precious memories of the SMiLE British tour end, especially when you can enjoy a fun-filled week of SMiLE while you cruise on our luxuriouis ocean liner around the Mediterranean.
Join us for a weeklong rockin' Cruise Extravaganza as we celebrate the music and times of the Beach Boys SMiLE album. SMiLE CRUISE is a special themed cruise event which offers you live music, retro parties, guest speakers, trivia contests, karaoke and tons of SMiLE fun. Wait till you hear the stunning live performances of SMiLE by Brian Wilson and Wondermints.
Here are just a few of the features that you will enjoy on your SMiLE CRUISE:
Afternoon and evening shows in the ship' lounge of Brian Wilson and his band playing your very own SMiLE requests! In an intimate club setting!
Weddings at Sea - You've heard of 'Elvis Weddings' right? Well, how about your very own 'Brian Wedding' at sea! Brian has been duly authorized to perform maritime marriages and will also sing at your wedding. Can you hear the tender strains of "Wonderful" sung to the bride by Mr. Wilson?
Daily Question/answer sessions with Brian in which he'll answer all your SMiLE-related questions!
Those 24-hour buffets that cruise ships are famous for. But we add the full line of reddi-whip products to the menu!
Picture yourself deep-sea fishing while the ship P.A. plays, "Do You Like Worms". The beatiful, subliminal music is sure to attract those fish!
We have had two Ticket to Cruise events: one prior to the tour and one after the U.K. tour. Both cruises will allow our passengers to enjoy the natural beauty of their cruise destinations by going on amazing land excursions including helicopter flight-seeing, whale watching and much more. While at sea, we provided our passengers with our schedule of SMiLE events aboard a luxurious cruise ship. In addition to the SMiLE events, there are tons of shipboard activities for all people of all ages, including a great kids program and a relaxing spa and fitness center.

Please get on our mailing list so that we may send you information about upcoming SMiLE CRUISE packages that will be available. email us at smilecruiseltd@yahoo.com

SMiLE CRUISE: a rockin'weeklong party celebrating the music and times of the SMiLE album!

Coming soon: The Mike Love Maharishi Meditation retreat in Montana - and - The Al Jardine/Ted Nugent Celebrity Paint Gun Wars in the desert of Las Vegas!
Here are just a few of the things you will enjoy: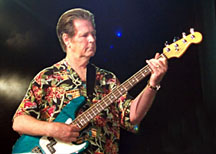 Dig that "Mrs. O'Leary's Cow" bass riff while sipping on a pina colada!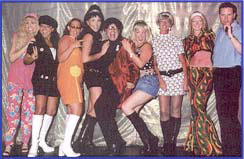 Smile Costume Party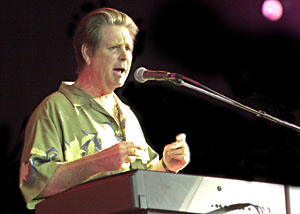 Brian LIVE playing all your Smile requests!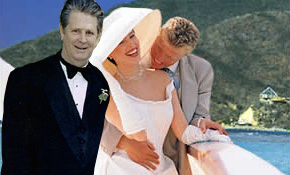 Have Brian sing at your shipboard wedding!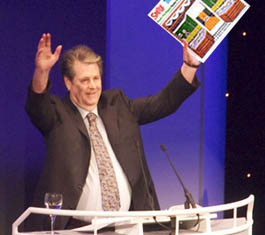 Daily question/answers sessions with Brian himself!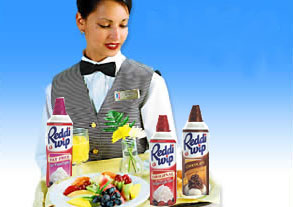 Enjoy fabulous reddi-whip buffets and room service!